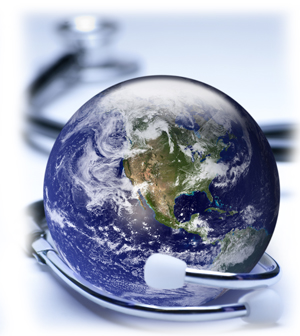 Prestigious destination that conducts first class medical procedures.
Being a highly specialized institution, Medica Sur offers medical tourism services. Backed by the quality of its medical professionals and state-of-the-art technology, it is acclaimed as one of the destinations in Latin America with high influx due to this concept, because of its high standards, prestige throughout Mexico and commitment to practice medical ethics.
Medical tourism is a practice that takes place in various parts of the world with great success. It is a sector activity that involves people who travel from their place of origin to another country (or within) to receive medical treatment.
You are our priority, once you decide to contact us for a treatment, we want you to feel tranquillity and confidence that you are in the best hands, and that your stay and medical procedure will meet your expectations, as we take great care in offering medical excellence with a human touch.
Extra Services
Our priority is for you to feel confident, comfortable and, above all, assured that we will provide the level of care of a tertiary hospital which we are. Therefore we offer the following services:
Monitoring: From the time you contact us to sign up for one of our treatments, you will be assisted by a healthcare team that will escort you at all times, at your arrival, during your stay, release and departure.

Transportation: We pick you up at the airport or any bus terminal in Mexico City and take you to Medica Sur facilities.

We expedite the process: Once you sign up for a treatment; we handle the entire process needed for admission. And, if you wish, we can assist with the purchase of air tickets.
Our Facilities
Medica Sur Complex
The Medica Sur complex is designed for you to have the best services at your fingertips without having to leave the premises. We have a strategically located hotel which is connected directly to the hospital. The Holiday Inn & Suites Hotel offers:
53 beautiful rooms
12 suites
Gymnasium
Restaurant
And all the amenities a hotel in its class can offer. For your convenience, we also have:
2 restaurants
3 cafeterías
2 pharmacies. which also offer gift shop and convenience store items.
2 banks and ATMs of several major Mexican banks.
Parking lot
Medical Facilities
Our operating rooms are on a par with the best hospitals in the world and we have the technical specifications required to perform any surgery with the most advanced technology in Mexico in the areas of Oncology, Cardiology, Neurosurgery, Cosmetic Surgery, Radiology and Imaging and Bariatric Surgery. We have:
204 hospital beds
21 operating rooms
557 medical offices serving all specialties
All areas used for patient care are appropriately adapted with handrails, ramps, adjustable beds and accessories needed for a comfortable and rapid recovery.
Highly Specialized Treatments
Medica Sur is regarded as a world-class hospital which brings together the best healthcare team, with a group of selected medical doctors and nurses, and the best technological equipment, allowing us to offer high specialty treatments unique in Mexico.
Imaging: The only hospital in Mexico with 3 multislice CT scanners.
Nuclear Medicine : Implementation of therapy with radioactive substances..
Angiography A procedure that is used to detect diseases of the vascular system.
MRI: Imaging with high power magnets, and non-invasive treatment.
Comprehensive Cancer Centre: The first healthcare centre in Mexico with interdisciplinary cancer treatment consisting of radiotherapy, chemotherapy, nutrition, and palliative care.
Infusional Therapy Unit: Specialized centre for the diagnosis and treatment of cancer.
Radiation therapy : Non-invasive procedures to treat cancer.
Gamma Knife Radio Surgery :High technology to treat lesions and tumours inside the skull without surgery.
Brain Microsurgery: Digital-image guided.
Endoscopy: Diagnostic or therapeutic medical procedure for children and adults.
Gastroenterology: Specialty focused on diseases developed in the digestive tract.
Urology: Diagnosis and treatment of urologic diseases.
Technology
Our innovative, state-of-the-art equipment provides a more reliable and accurate diagnosis. It is the ultimate for private hospitals in Mexico.
Gamma Knife: Non-surgical safe and permanent solution. Offering a non-invasive, outpatient alternative with excellent results. Treatment with gamma rays in one session, without general anaesthesia and usually does not require hospitalization.
SONOCUR:Treatment by extracorporeal shock waves. Non-invasive treatment for chronic wound care of the musculoskeletal system.
PET-CT: Positron emission tomography combined with computed tomography to provide improved accuracy and safe results. Advantages include detection of areas with higher metabolic activity, location of suspected malignant tumours and their spread to other organs, which helps the doctor decide whether to perform surgery, further treatment or suspend a certain treatment.
Fraxel Laser: The application of thousands of tiny dots of light achieves a deep exfoliation, which, in turn, regenerates the collagen in the skin and provides tone and elasticity to the skin. It also helps remove minor scars, fine wrinkles and blemishes.
Cosmetic Surgery Clinic: With the best technology and certified specialists for implants and cosmetic surgery, proving the confidence and peace of mind you require.

Láser Qyag 5: Removes tattoos and pigmented spots. Also allows for a deep exfoliation using aluminium crystals.
LPG CelluM6: A device that can control cellulite and reshape your body in an effective and safe method.
LPG CelluM6: A device that can control cellulite and reshape your body in an effective and safe method.

Microdermoabrasion Allows for a deep exfoliation using aluminium crystals.
Zeiss microscope: The best equipment for highly complex procedures such as neurosurgery. Images are obtained by fluorescence, which best display the dissection of tumours or guided angiography.
Medtronic Navigation: Helps with computer-assisted surgical procedures in specialties such as neurosurgery, orthopaedics (spine, knee, and hip) and otorhinolaryngology (implants, catheters, biopsies, resections). Minimally invasive surgery, security, accuracy, lower costs by decreasing surgical and hospital stay times.
Please contact our medical tourism manager, Dr. Misael Uribe Ramos, who will be happy to help you by providing timely and appropriate information so that you and your companion can travel to receive treatment with us. You can e-mail us at: miuriber@medicasur.org.mx.
You can find us now also on the prestigious health tourism site Patients Before Borders.