Keep your digestive system in optimal condition and prevent chronic degenerative diseases with a specialist care team supported by cutting edge technology.


Obesity and gastrointestinal diseases affect a large percentage of the population. Medica Sur Hospital will find the solution to your obesity and digestive problems, such as gastritis, colitis, reflux, fatty liver, cirrhosis, ulcers, hyperlipidemia, metabolic syndrome and other conditions. Come to us and confirm the quality of our treatments.

Medica Sur Hospital, concerned about the needs of their patients, has created the Digestive Diseases and morbid obesity clinical service which is dedicated to the diagnosis, treatment and prevention of gastrointestinal diseases and obesity, belonging to the group of the most common chronic diseases which an impact on the quality of life.



Our service is comprised of a multidisciplinary group of specialists who care for their patients with medical and scientific expertise and professionalism.

For patient care, we have:

• Outpatient consultation: A group comprised of gastroenterologists and specialized gastrointestinal surgeons who have the technological support to provide our patients with the best care.

• Consultation and highly specialized procedures: Experts in inflammatory bowel disease and liver disease.

As part of our commitment to comprehensive care, we take care from the diagnosis and establish the best treatment according to their needs. They are supported by the best technology, ensuring that they have a timely follow-up, while looking out for pathological appearances, and providing nutrition and emotional support from liver-related diseases: the vital organ that is responsible for purifying the blood and ensuring the synthesis of substances essential for the proper functioning of the body and mind.

We have two methods to comprehensively evaluate your liver, or for examination of the hepatic gland: FibroScan and magnetic resonance spectroscopy.

The importance of quantifying liver fat content, has emerged in recent years in response to a rising epidemic of excess liver fat (steatosis) in the Latin American population. The detection of this disease is useful in patients with risk of NAFLD, obesity, insulin resistance, type 2 diabetes mellitus, nutritional problems, infections, genetic and metabolic disorders that alters the organ, excessive alcohol consumption, the hepatitis virus, etc.

How does it work?

Among the advantages of care from our clinic, you will find the find the best multidisciplinary care, i.e. over 15 specialists in gastrointestinal diseases are here to serve you, supported by the newest endoscopic, laboratory, radiological and pathological equipment, ensuring an accurate diagnosis and appropriate treatment.
In addition, all of our doctors have extensive experience in solving the most complex medical problems and surgery guidance, which has earned them recognition, nationally and internationally.

In summary, these qualities combine to give the Digestive Diseases and morbid obesity clinical service a level of excellence in the study and treatment of diseases of the gastrointestinal tract and morbid obesity.

Visit us. The Digestive Disease and Obesity clinical service is located on the first floor of the building next to the hospital in our facilities, Hospital Medica Sur Tlalpan (next to CIDyT) or write to: contactanos@medicasur.com.mx. We invite you to take a virtual tour of our office and learn about where we will care for you with warmth and compassion.
Diagnóstico, tratamiento y prevención de enfermedades del aparato digestivo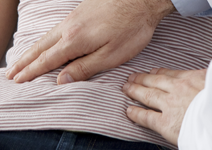 ¿Cuáles son las enfermedades del hígado más frecuentes y cuándo visitar a un hepatólogo?
Información sujeta a cambio sin previo aviso 31/AGO/2021 NCT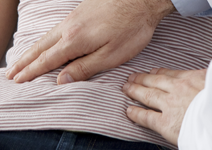 Hepatología
¿Cuáles son las enfermedades del hígado más frecuentes y cuándo visitar a un hepatólogo?